Thanks for checking the Miller Farms web site.    

           Miller Farms and Ranch is located in the heart of pheasant and quail country, about 100 miles from Nebraska and 100 miles from Colorado at Quinter, Kansas. We have had lab dogs on the ranch about all our lives; some as hunting dogs some as pets. 

         On Oct. 03 we got a male dog from Sharp Retrievers at Big Creek Farms. Twister is a Chocolate Lab and a son of Barracuda Blue. He turned two in May, and due to the great training of Graham and Victoria Sharp and the talent of the dog, he has already won his Jr Hunt. He loves to hunt birds and loves water. His registration is full of Field Trial Winners. He has good OFA's and his eyes check out great. We are very happy to have this dog in our dog family. We think he will work great with our female, bringing us the best of both worlds. We thank the Sharps for selling us this dog. 

 The first year in the Chocolate Lab business has been exciting for Miller Labs. We still have two of our females in training at Sharp Retrievers. Sissy going on to get her  seniors hunt and Lucy her JR hunt. Then this summer if it all works we plan to run them in UKC ourselves. Our breeding stock is registered with AKC and UKC both. 

  We have two litters of Cookies pups  out of our male dogTwister the son of Barracuda Blue. We are getting alot of  great testimonies and this is real exciting. We kept two of these pups out of their first litter. They are now a year old on the 25th of Dec. 04. One female and one male, Lacy and Jake, both are very athletic, do everything with a lot of speed. Love to please, Love to hunt birds, water or upland. Both have pointed long enough for us to get in place and shoot the birds, soft retrieve hand to mouth . Will really beat the bushes and weeds for the bird, plus they stay in the house and are great pets.  

  This is what we here at Miller Labs are looking for. To bring together some of the best pedegrees in the country to give you a varity to pick from. Whether it be for a pet, a hunting dog or for the field trials or a combination. 

  Our Goal is Honesty number one, two, to raise great dogs and three, to place them in homes that meet your needs and they are happy dogs. If you see something here that catches your eye, please contact us and we will be every happy to work with you.

    We plan to raise Labs, some for hunting, some for field trials, and some for pets. We  love to hunt birds. Come by and see us and our dogs.

        You can reach Wayne by phone at 785-769-3009  or email at                                                                                     
    mwayne6768@gmail.com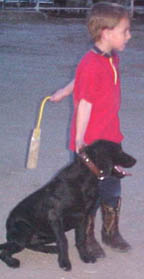 MILLER FARMS CHOCOLATE LABS

New Puppies ​

GREAT PETS love being around people.

Nice dark chocolate AKC registered.

You can read my website to find out more.

Three females left ready to go the 15th of AUGUST

Call Wayne @ 785-769-3009



GREAT PETS love being around people.

 Nice dark chocolate AKC registered. 

Three females left ready to go the 15th of AUGUST